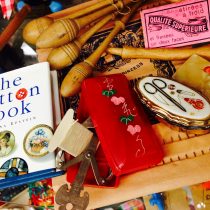 It is founded in 1957. Collect buttons to be able to enjoy as clothes and accessories from home and abroad; about 2,000 kinds of & dressmaking materials.
Button dressmaking materials shop duck
Shop Info

Store information
Button and accessories in conformity to clothes include button to be able to enjoy. We handle materials necessary for dressmaking, handicrafts article. Please enjoy search for button in the nostalgic shop. (lining/core/thread/silk thread/embroidery thread/fastener and others miscellaneous goods).