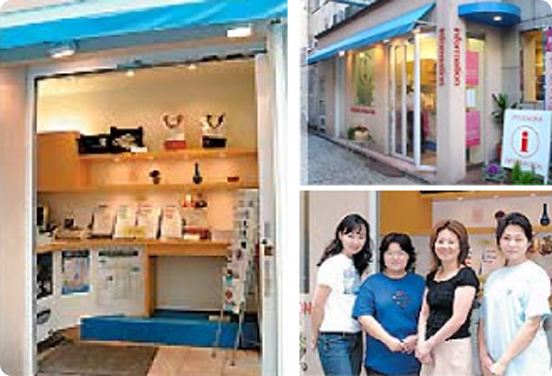 There is "information center" which Jiyugaoka mall promotion association runs in place where we went ahead about 70m through thin alley from the front Exit of Jiyugaoka Station with goddess image.
In the open appearance fitted with glass, logo mark of "i" is mark.
The specialized staff will inform of information such as your wanting to know Jiyugaoka, shop which we want to look for. Please drop in at information station information center of Jiyugaoka!